The actual conditions of a hill tribe village
2009年 07月 28日
Many of the parents of children living in the hill tribe villages in the Mae Yao area are day laborers or have passed away due to disease or drug addiction. So a lot of children grow up with a single parent only.
The children living in such situations are poor.
And if these children graduate from junior high school which is compulsory education in Thailand and/or wishes further entrance into higher education, there is no money which pays for the transportation expenses for going to school, or uniforms, textbooks and dormitory costs, etc.
Therefore, even if they want entrance into higher education desperately and their results are excellent, they have to give up entrance into higher education due to a lack of money and time because in order to support their families many children must go to work.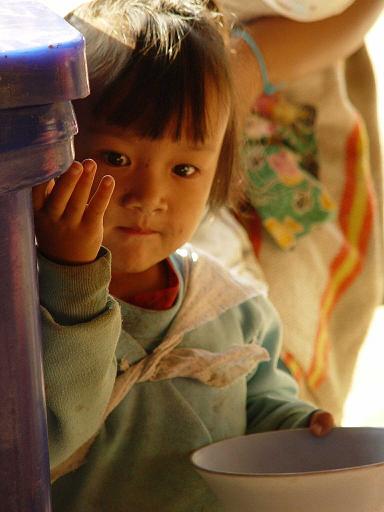 Many children who are not able to receive sufficient education are engaged in low wage work which does not require school education but as a result they do not earn much or even enough.
They work in gas stations, as dishwashers in restaurants, as waiters/waitresses in karaoke lounges, as flower sellers and they beg because often begging brings them more money than proper jobs. Or people send them out begging because they are kids and they look cute but they do not actually receive the money they beg for, only a very small part. Also these children are often involved in the sex industry selling themselves.
Although the Thai government offers funds for local schools, these systems are not enough.
The government offers lodgings for children who travel to school from distant places, it gives money with which to buy textbooks, uniforms, etc. but this is not enough and the situation is still difficult because it is very hard to spread the available money evenly amongst the children.